Self-Care is Important And Here's How it Positively Impacts your Mental Health
4 min read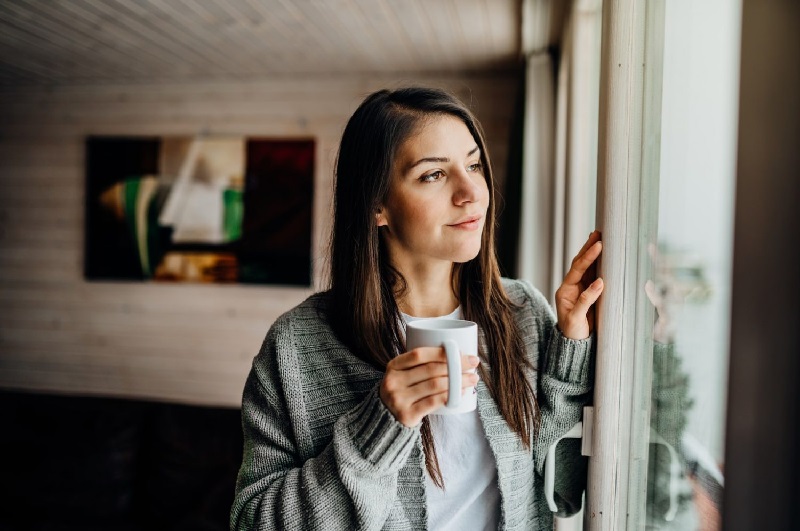 Self-care is not equivalent to being selfish. Many people have this common misconception about self-care. The steps you take for your mental and physical wellbeing under the self-care umbrella. Self-care helps you in all areas of life from professional, personal, in your relationships, lifestyle, health and more. There is more than one good reason why you should prioritize self-care
The different ways to take care of yourself
World Health Organization (WHO) defines self-care as the ability of individuals and their families or communities to ensure improved health. Health refers to both your physical as well as mental health. In order to properly care for yourself, you need to focus on both of these pillars.
Being mentally and physically fit – The ideal way
For optimal performance, both physical and mental health must be maintained. The best way to manage stressful situations is to keep your mind in a fit state. Devoting attention to self-care and cultivating overall wellbeing is paramount.
Maintaining physical health includes exercising, maintaining personal hygiene, eating well, etc. It's important to focus on your mental health as well, taking breaks and providing the necessary nourishment for your mind is crucial.
Stress and emotional health – Combat with self-care
Apart from your intelligence quotient, another thing that matters the most is your emotional quotient. Stress can swallow your personal life and impact your overall work-life balance. Stressful days at work can be common for all, but you need to know the ways to combat the situation. With self-care, you can overcome stress and anxiety. The symptoms of depression, behavioral changes, and mood swings are common, but you must not avoid them. These do not vanish in a day and you need to focus on working on these thoughts. You can seek the guidance of an expert therapist or maintain a journal to ease your train of thoughts.
The need to prioritize yourself
Losing your mind to stress can be the worst thing you can do to yourself. It is not a deliberate action, but one can always take better steps to protect themselves. Self-care is one such step towards protecting your health. It is a way to prioritize yourself. You do not need to depend on others to focus on your well-being and can function better by taking small and correct steps for your mind and body. It can be through an exercise routine or through small lifestyle changes. Anything and everything that helps in keeping you better is part of the self-care routine.
Bringing atomic changes in your lifestyle for better self-care
You need not bring a drastic change in a day. Small steps toward improving your mental health can create a significant impact in the long run. All you require is to stick to the routine and prioritize your mental health. You can implement the following changes in your lifestyle and ensure better self-care.
Exercise for 15 to 30 minutes a day. It can be any physical activity involving any level of movement. You need not work out at a stretch.
Focus on making your gut health better by eating your meals at the right time. Eat healthy 80% of the times and indulge in your favorite cheat meals to maintain a right balance.
Sleep is the most essential aspect of a human bodies functioning well. Don't underestimate sleep. Maintain good sleep hygiene, get 7-8 hours of sleep each night.
Practice mindful breathing exercises. Meditation for five minutes during work breaks or any time during the day can work miraculously for ensuring mental wellness.
Express your thoughts and clear your head. Write a journal, express your feelings and emotion.
Communicate and connect with friends and family to revitalize your mind. It helps staying connected to your loved ones.
Benefits of self-care – In every aspect of your life
Self-care activities and practices help you prioritize your mental well-being and are beneficial for you in more than one way. It helps bring clarity in your life, boosts your energy levels and makes you look forward to it, once habits are formed.
Reduced anxiety – Self-care brings a level of consciousness to the mins and helps reduce overall stress and anxious feelings.
Enhanced productivity – With a self-care routine, you can focus on the positive aspects of life. When you start thinking positively, your productivity automatically increases. You get extra energy to work better and lead a healthy lifestyle.
Improved relationships – Gaining clarity of mind can help improve your relationship with your family and friends. Better relationships enhance our lives with positivity.
Work towards a better mental health
If your body and mind do not work optimally, it is impossible to lead a happy life. Focus on making your life better by bringing quality changes step by step. It can be through exercise, journaling, or any other lifestyle activity that leaves you feeling energized. The choice of self-care regime is up to you, but the need is constant for everyone.
Mind Alcove – Your go-to mental health app
A Note For You: Mind Alcove is your daily, go-to, safe space where you can journal your thoughts and feelings, track your mood, and your progress, and also be part of a caring, inclusive and anonymous community. Expressing yourself freely in a safe, secure space and understanding yourself better is the key to a strong and happy mind.