Why A Medical Marijuana License Could Be Beneficial For You?
3 min read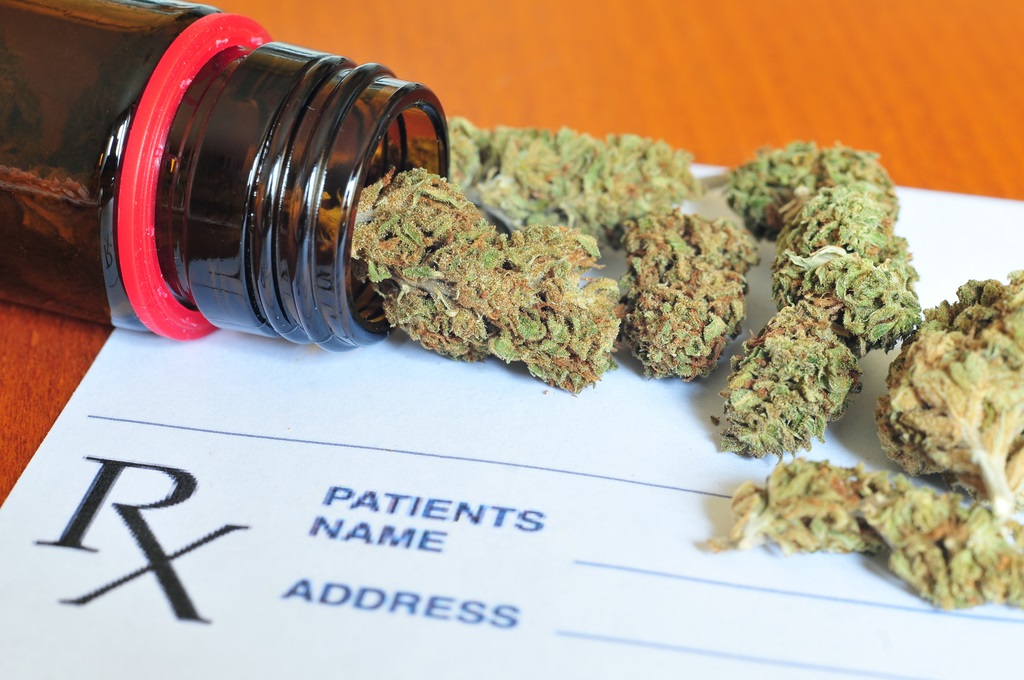 It is presently legal to use marijuana for recreational purposes in 15 states, which means that people could stop getting their medical marijuana licenses if more states legalize marijuana for recreational use. However, there are significant differences between cannabis used for medical purposes and cannabis used for recreational purposes, and there are many advantages to acquiring a license to use marijuana for medical purposes. In the following paragraphs, we will go over six advantages of possessing a medicinal marijuana license in the state of Louisiana.
Lower Costs
Gaining access to medicinal marijuana at a reduced price is a major perk of obtaining a license. With the legalization of recreational marijuana, taxes have skyrocketed, which means that without a medical card, you'll have to pay extra. However, many states reduce or exclude sales tax on medical marijuana, which can save you thousands of dollars a year. Paying for a medical cannabis card can be an investment in your financial health and help you cut your rates.
Higher Possession Limits
Medical marijuana renewal Louisiana allows cardholders to continue purchasing and possessing more cannabis than recreational buyers. In addition, Louisiana state legislation may permit cardholders to cultivate and possess even more marijuana than the standard limits. It's worth noting that some states have stricter regulations on medical cannabis home growing, whereas others permit cardholders to cultivate more than recreational users.
Lower Age Restrictions
Most states only allow recreational cannabis to be used by adults over 21, but younger patients may require medical marijuana for conditions such as Epilepsy and Cancer. Medical cannabis programs will allow patients 18 and under to participate as long as they meet all the requirements. In some cases, minors under 18 can access the medical marijuana card by using the assistance of a guardian or parent. Therefore, having a medical marijuana license can make it easier for younger patients to access the medicine they need.
Access To Medically-Only Cannabis Dispensaries
Medical marijuana dispensaries accept cards, and some businesses only offer medicinal marijuana cards in states that allow recreational use. Medical users can access a variety of products and strains and receive professional help from doctors and coaches on choosing the right product for their situation. In addition, in recreational stores, budtenders may not be qualified to help medical marijuana users. Therefore, having a medical marijuana license can provide access to medically-focused dispensaries and ensure that patients get the help they need.
Stronger Potency Than Recreational
Medical marijuana is often stronger than recreational marijuana, which can be beneficial for those with severe illnesses. While many marijuana retailers obey state limits, medical marijuana cardholders may need more THC or CBD to treat their condition. Additionally, some states allow dispensaries to offer more potent products than are available to recreational users. Therefore, having a medical marijuana license can provide access to more potent products that may be needed to manage certain conditions.
Stronger Legal Protection
Some states with medical marijuana legislation protect med cardholders, which could be a significant benefit if you are ever legally involved. Proposition 215 exempts medical marijuana patients and caregivers, and having a medical marijuana license can provide you with legal protection. Additionally, some states preserve marijuana users' work rights, and a medical marijuana license could help answer questions about how cannabis use could affect your employment.
Conclusion
Patients in Louisiana may profit significantly from obtaining a medical marijuana license. There are numerous benefits to thinking about getting a medical marijuana license, from lower costs to easier access to dispensaries with an emphasis on medicine and better legal protection. It might be worth thinking about getting a medical marijuana license if you're a patient in Louisiana with a qualifying illness so you can get the medication you require.