The 6 Most Important Questions to Ask Your Eye Doctor
3 min read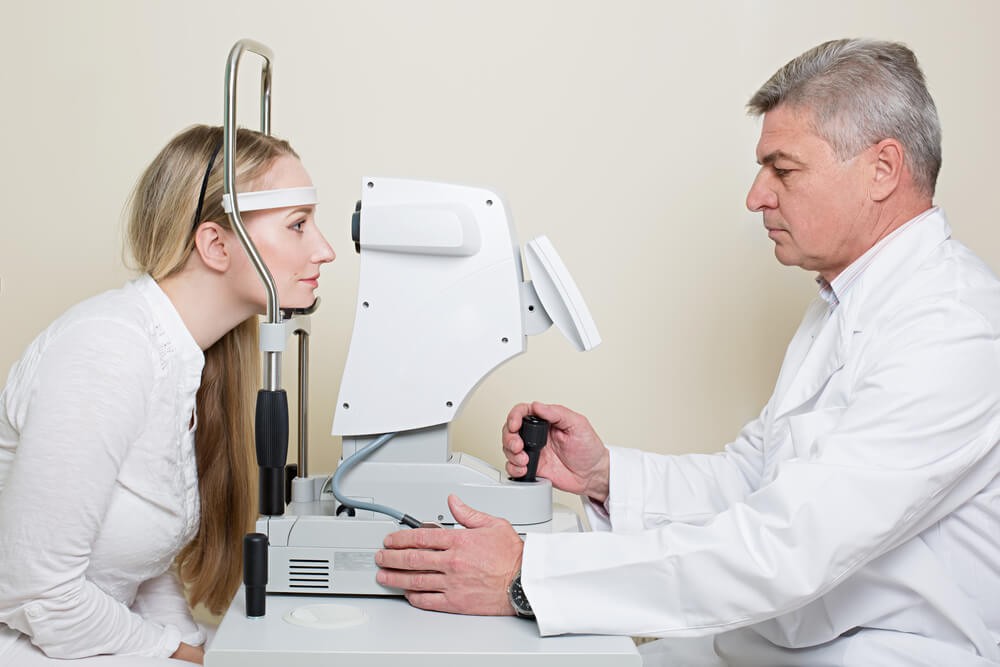 Whether it's your first appointment with an eye specialist or your first exam in a few years, it's always a good idea to come in prepared to ask questions. It can calm your worries, tell you more about the sort of treatment you can expect, and give you a better understanding of eye health and eye problems. 
You may have already asked your eye doctor questions throughout the years, but if not, here are a few subjects to address with the doctor from an eye center in Abu Dhabi. 
We've charted out a list of the six most crucial questions to ask your eye doctor.
1) What kinds of tests are you going to run?
This is a wonderful question to start off your questionnaire to the eye doctor's clinic in advance over the phone when scheduling your appointment or when you arrive. 
Conventional vision tests are no longer used in eye exams. Tests, on the other hand, may differ. A technologically advanced consultation may involve automated refraction, a digital retinal imaging scan, rebound tonometry, and ocular coherence tomography. 
A well-known eye doctor like Dr. Mustafa may particularly search for illnesses such as cataracts depending on your age or any underlying problems.
2) What do my symptoms indicate?
If you are having problems with your eyesight or how your eyes appear or feel, asking this question might help your doctor figure out what's wrong. Blurred visions, flashes of light, halos, redness, light sensitivity, or eye discomfort are all significant symptoms. 
Informing your eye doctor of any changes or concerns can assist him or her in diagnosing and recommending the best therapy.
3) What are the best ways of maintaining good eye health?
Water, as well as a variety of foods, herbs, and spices, are thought to protect and promote eye health. While the word is yet out, supplements like fish oil may also be useful. 
Inquire with your ophthalmologist or optometrist about vitamins, meals, and beverages that may support healthy eyes.
4) Is it okay for me to wear contact lenses? Is it possible that I'm not wearing the correct contact lenses?
There are many different types of contact lenses available on the market, ranging from specialist scleral lenses for cataract patients to single-use throwaway contacts. 
A complete eye exam from your eye specialist can help you choose the right corrective contact lenses.
If you have myopia (nearsightedness), CRT (Corneal Refractive Therapy) lenses may help you. These lenses gradually remodel the cornea as you sleep. In any event, asking about alternatives can help you understand your options and make an educated decision.
5) How can I keep track of and preserve my eye health?
This is a good question to ask towards the end of your session. The answer will differ based on your lifestyle and eye condition (s). 
If your eyes are in good condition, your doctor will most likely just prescribe yearly examinations and precautionary steps. If you have an eye illness or problem, your doctor may prescribe medication or refer you for surgery. He may also advise on lifestyle modifications, or schedule you for more regular consultations.
6) What are the options for treating my eye condition?
If your eye doctor from the eye center in Abu Dhabi diagnoses you with an eye illness or condition, he or she will discuss the current treatment options with you. This can include noninvasive treatments like contact lenses or spectacles, as well as significant surgery such as a corneal transplant. 
Education and inquiring about all available treatment choices will allow you to understand about risks, consequences, and prognoses – all of which will assist you in making the best decision for your health.
These are just six of many questions you should ask your doctor from an eye center in Abu Dhabi. Being well-informed may help preserve your eye health both now and in the future. Scheduling regular visits and asking the appropriate questions can help prevent or delay the onset of eye illness.