Ten Marketing Strategies for Your Home Health Care Business
5 min read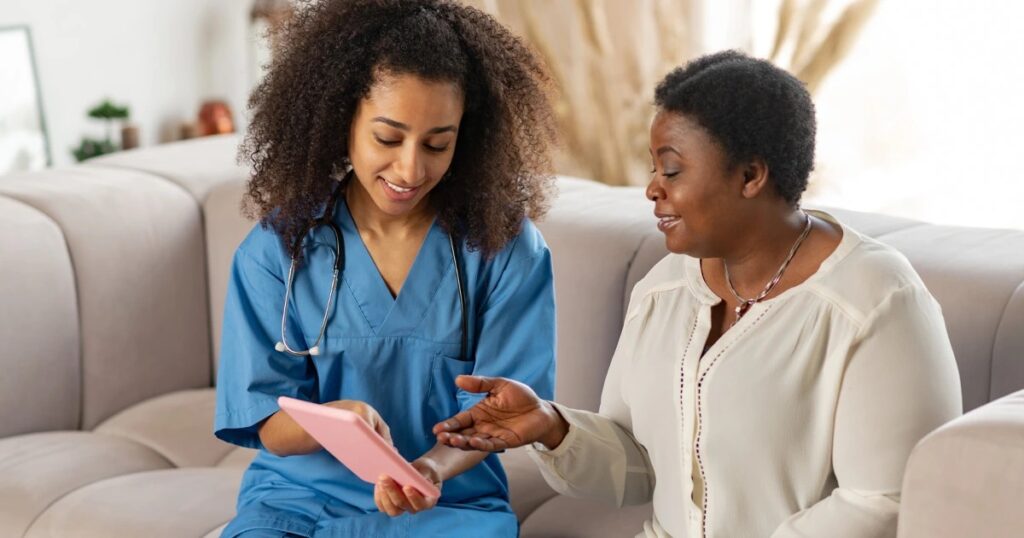 Home care more people are turning to
A patient's risk of getting infected from being around sick people in hospitals is reduced when they receive home care. Home care is more cost-effective, can make patients feel more comfortable, and families can avoid caregiver burnout.
These families can be reached with targeted marketing messages about the home-care service. Let's look at some strategies you can immediately use to build a lead pipeline.
Ten smart home healthcare marketing strategies
Marketers in the care industry know there is a delicate balance between selling and providing services. To be a successful home-care business, you must market your services to attract new clients.
A plan that includes easy-to-implement home and healthcare marketing strategies will help increase referrals and client inquires, leading to increased revenue growth. Your home-care business will be more successful if you have more patients.
Audience
Clarify any details regarding your patients. Then identify your ideal clients. The first step is to think about who you are helping and the care they require. Whom are you most equipped to help? You may be able to help more than one type of patient.
You might help patients recovering from surgery requiring cardiac care or seniors who require assistance with daily activities.
Next, think about the decision-maker who brings these clients to your care. You can create buyer personas to represent your ideal audience so that advertising campaigns target them with care.
Marketing channels
Find the most effective methods to reach your target audience. Advertising and marketing may be something you have tried before. But times change quickly, so it is essential to research the best ways to reach your target audience. You can find data about where your target audience spends their time online and which channels they use to show buying behaviour.
Keep up-to-date key messages
Once you have identified the target audience for your marketing efforts, you can update or create key messages for each one. This targeting allows you to ensure that your marketing addresses each group's concerns when choosing home or healthcare support.
Update and refresh your online presence
You may have content or active accounts in certain areas of the internet. These should be reviewed regularly. You can update your branding, contact information and other details online by visiting the following platforms:
Website
Keep your website current, as it is the primary location for all information about your business online. A website's home page should allow potential clients to quickly discover what you do and who you help.
Social media accounts
Clients can use every social media platform to get to know you and your brand. Your accounts should communicate the essence of your business. Verify that your contact information is accurate and all links point to the correct pages.
Google My Business
Google provides a means for businesses to be found online by creating a complete business listing. Your Google business profile will ensure your business is visible to local searchers using Google maps.
Do you want to start a home health care business in Hawaii?
Home health care is, at its most basic level, medical care that is provided in the patient's own home. Home health aides in Hawaii are highly sought after. This is a great opportunity to start your career in healthcare and make an impact on the community.
Hawaii is a wonderful place to live because of its beautiful year-round climate. You can go to the beach after work, even if your home is on the mainland.
As a business owner, you should ensure that you have enough Hawaii home health care insurance to cover your assets and business if things don't go as planned. Click here to learn more about Hawaii home health care insurance.
Request reviews and referrals
It should be a routine practice to ask satisfied clients for referrals. Clients who are happy will gladly give you a testimonial that you can use to market to your potential clients. These recommendations can have a significant impact on your marketing, so feel free to ask.
After creating your Google My Business account, you can request reviews and link to your Google business link in your email.
It's easy to reach you
Businesses lose potential leads because it's too complicated for clients to contact them.
Every page of your website should contain accurate and easy-to-find information about contact information. People should tap any page to contact you from their mobile phones or tablets. To speed up response times, consider setting up an instant messaging or chat function.
Develop an SEO strategy
Once your website has been refreshed and is ready to be viewed by clients, it's time to plan an SEO strategy to help you draw in organic traffic. The strategy could outline steps to improve navigation, speed up page loading, and organize existing page content.
To find out what keywords will bring searchers to your content, you'll need to conduct keyword research. You can use the insights you gain from your research to create new content that addresses gaps. Once you know what content you need, create a calendar that organizes your content creation and distribution.
Google Ad Campaigns:
Keyword research can help you target Google ads that are relevant to your clients. These ads will bring you valuable leads, although you'll still need to allocate an advertising budget. To target your audience, create ads that use the information you have gathered about buyer personas. You can test your campaigns to determine which ones are the most successful in helping you achieve your goals.
Check out Facebook ads
Facebook is a market leader in B2C marketing. This makes it the ideal channel to reach potential clients. Facebook's targeting parameters make it possible to target your ads with high-quality advertising. This will allow you to get the most out of your advertising spend.
Establish community connections
Clients may feel more at ease with care providers connected to the local community. Make time to connect with the local community and be visible. To increase your visibility in the industry, you can offer to speak at events.
Your target audience may still read local newspapers or listen to regional radio stations. These traditional methods can effectively reach potential clients and are well worth the effort.
Although home care can feel personal, you can be more compassionate to patients if your business grows and is healthy. You want your home-care company to be remembered when people need it, but that takes consistent marketing.
A few smart marketing strategies for home health can help you bring in new clients by increasing your brand visibility. You can implement many or rely on other experts to make the most of them.