Can You Put Mascara On Eyelash Extensions?
2 min read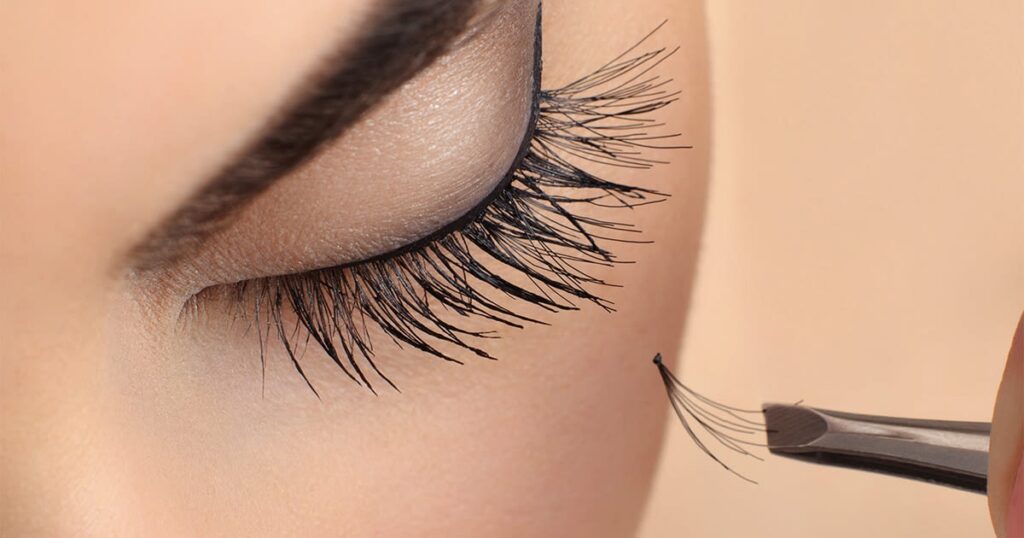 A popular question that many people have after getting eyelash extensions is whether or not they will be able to use mascara and apply it to their lashes after the extensions are installed. The process of eyelash extensions doesn't need to be a life-changing procedure and you can still use your favourite mascara to make them pop. Here are some of the best tips to follow on eyelash extensions for your needs:
When choosing a mascara, use a water based formula:
An oil-based mascara can be a difficult choice as this can break up the natural glue that is holding the extensions. Water-based mascaras are a much better product and this can prevent damage to your eyelash extensions.
Be careful during the application process:
While applying your mascara, start along the middle tip area of the extension wall avoiding the roots. Applying mascara from the base to the tip will make the eyelash extension heavy and it may pull out the eyelash extensions. Using an oil free makeup remover when you are taking off your mascara or applying new mascara can be very important.
Permanent mascara:
There's some eyelash extensions that are convenient and easy-to-use wall also offering a glamorous look. Permanent mascara can come in the form of specialty extensions which are known for their darker look and thickness. If you want to avoid having to use mascara and you would enjoy a look that is a bit more luxurious instead of natural, permanent mascara eyelash extensions that are thicker or an excellent opportunity to save time with your makeup. When these are applied correctly the look can be indistinguishable from eyelashes that have been used with mascara.
You can certainly use mascara with eyelash extensions but the process is a bit different and you will need to adjust some of the products that you would typically use. If you are willing to be a bit careful or make changes to your makeup routine, you can ensure that you will maintain healthy lashes over time.
If you have further questions about mascara and your eyelash extensions, be sure to talk to your aesthetician about the best products to use with your eyelashes or the best solutions to use for your look after extensions have been applied.
This post was written by Natali Roshau. Natali has over 10 years of experience as a lash artist and is the owner of Lash Addict Studio. Lash Addict studio offers permanent makeup St Petersburg Florida. In addition to being a lash artist, she also offers eyelash training certifying girls across the nation!