Best tips for choosing the Right Orthopedic Surgeon
5 min read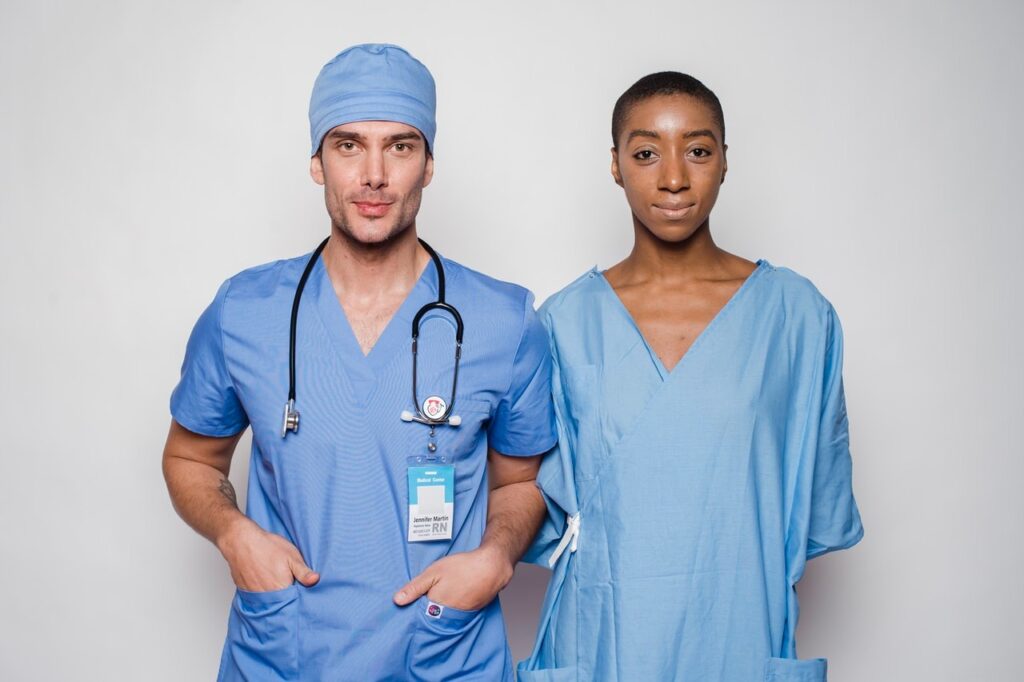 When your health is in question, there is absolutely no risk that you should take. Therefore, if you are deciding to consult an orthopedic surgeon for yourself or a loved one, there are a few things that you should surely keep in mind. You might most likely decide to visit an Orthopedic expert when you are experiencing some pain or discomfort in your muscle, joints, or bone, and your primary doctor might have asked you to see an expert to understand your issues. In any case, choosing the right orthopedic surgeon for yourself is the first and most crucial task in your journey of wellness, and we are here to help you with how to go about it.
When working with an orthopedic surgeon, you should know the qualities that can provide the best experience and healthcare outcomes. You'll want an orthopedic surgeon who is attentive to your needs, provides high-quality medical services, and has a track record of successful treatment plans. You can screen your orthopedic surgeon for numerous ways to make sure they are a good fit for you. At icareheal, we provide you an app for doctors to seek help whenever necessary. You cannot risk you health, and therefore we are here to help you with an all-in-one platform for doctors. Here are some ways in which you can choose the right orthopedic surgeon who will be able to provide you with ample solutions for your health issues.
Get a Few Referrals to Start With
To begin with your journey to finding the best orthopedic surgeon who will help you with your health issues, you can try and get a few referrals first. You can ask your primary doctor for a list of referrals. Family, friends, and other healthcare professionals are also good resources to ask for recommendations. Take the time to research the doctors' credentials and experience on Healthgrades.com. As you narrow down your list, call to make consultation appointments to meet and interview each orthopedic surgeon.
Research about the Credentials of the Orthopedic Surgeon
Board certification is an important factor to consider when you are choosing an orthopedic surgeon. Certification tells you that the doctor has the necessary training, skills, and experience to provide orthopedic care. Also, confirm that the orthopedic surgeon has no history of malpractice claims or disciplinary actions. Researching about the surgeon will help you know if the surgeon has the necessary training, certifications, and experience to treat you.
Do some research on the quality and history of the hospital of your Surgeon
Your doctor's hospital is your hospital. For this reason, consider the quality of care at the hospital or ambulatory surgery center where the orthopedic surgeon can treat patients. Hospital quality matters to you because patients at top-rated hospitals have fewer complications and better survival rates. Additionally, consider whether the hospital's location is important to you. After an orthopedic procedure, frequent follow-up and rehabilitation visits may mean you need a convenient location.
Look into the Experience that the Surgeon has
When it comes to specialized medical or surgical care for complex orthopedic problems, the more experience a doctor has, the better your results are likely to be. Ask how many patients with your specific condition the orthopedic surgeon has treated. If you know you need a specific procedure, ask how many of the procedures the doctor has performed and find out about complication rates— complications the doctor has encountered as well as your own risk of complications.
Note their Style of Communication and your level of comfort with them
It is best if you choose an orthopedic surgeon with whom you are comfortable talking and who supports your information needs. When you first meet the orthopedic surgeon, ask a question and notice how he or she responds. Note whether they are welcoming of your questions, and if they answer them in a way you understand. Also note the tone of the whole conversation, whether it feels rushed or if it is smooth. Find an orthopedic surgeon who shows an interest in getting to know you, who will consider your treatment preferences, and who will respect your decision-making process.
Check out patient reviews if possible
Reading what other people have to say about a doctor can provide insight into how a doctor practices medicine, as well as how his or her medical practice is operated. Patient reviews typically ask people about their experience with scheduling appointments, wait times, office environment, and office friendliness. You can learn about how well patients trust the doctor, how much time he or she spends with their patients, and how well he or she answers questions.
Ensure that good quality latest technology is used for treatment
Some orthopedic hospitals are using the latest of technology such as robotic technology for precision in surgery. The hospitals using the latest of technology and an avant-garde infrastructure are able to provide better care to their patients better than those hospitals that do not have it.
Check with your budget and Insurance Cover
Your insurance coverage is a practical matter. To receive the most insurance benefits and pay the least out-of-pocket for your care, you may need to choose an orthopedic surgeon who participates in your plan. You should still consider credentials, experience, outcomes, and hospital quality as you select an orthopedic surgeon from your plan.
How can your Orthopedic surgeon help you with a Slip disk?
A slip disk, also known as herniated disc can be caused by several reasons and factors, like from lifting something the wrong way or from suddenly twisting your spine. Other causes include being overweight and experiencing degeneration due to disease or aging. While minor issues get cured by following some simple restrictions and medications, some cases might require special attention from your Orthopedic surgeon. The doctors may carry out certain imaging tests like tomography, X rays, MRI and Myelogram which is a process of injecting dye in the spinal fluid and then taking the X-Ray. In such a situation, painful positions are to be avoided and following a well planned exercise regime is suggested.
In order to cure the problem of herniated disc, certain simple and common methods of avoiding painful positions and following a well planned exercise routine are to be followed along with taking certain pain medication. This helps in observing a significant change within a few weeks.
You can also use physical therapy if the problem is not gone within a couple of weeks. In physical therapy session, you will be taught positions and exercises which is specifically designed to minimize the pain. Surgery is another option which can be opted when the problem gets worse and the treatment so far has not proved to be helpful. In these surgeries, the protruding areas of the disk are removed. In very rare cases, the vertebrae need to be fused with metal hardware to give support and stability to the spine.
A good doctor-patient relationship is important to choose and walk in the right path in your journey of betterment under the care of your Orthopedic surgeon. We hope that these little points will help you in the long run.