All About The Extravagant Hair Colour Shades in India
5 min read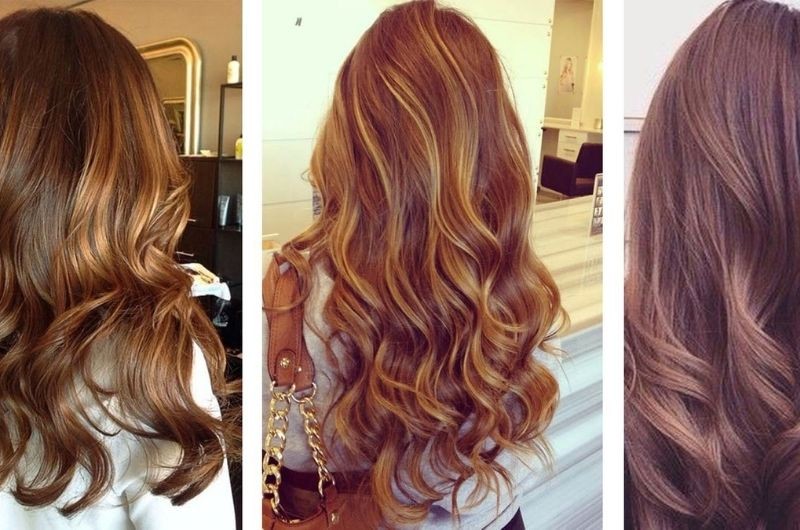 Adding a splash of hair colour to your hair will always make you stand out in a crowd of individuals. However, although the perfect colour might improve your appearance, the wrong pick can completely detract from your overall appearance. The possibility is, what looks beautiful on western hair may not look well on us, it takes a lot of thought and study to get the appropriate colour for you.
Brown, black and burgundy hair colour choices are the go-to option for anybody who wants to seem rejuvenated without making major alterations to their appearance. Its modest elegance makes it appealing to ladies who want to keep things simple and prefer something delicate and subdued in their appearance.
Thus, the following are some facts you should understand about the various beautiful hair colour shades in India and some essential factors to consider before you begin hair colouring. Every Indian skin tone is included in our collection of hair colour shades in India, so there is somewhat a fair idea for everyone.
Basic Understanding
It is necessary to determine if your skin tone is warm or cold. An easy way to determine your skin tone is as follows: if you get red when exposed to the sun, your skin tone is cool; if you tan when exposed to the sun, your skin tone is warm. Some colours appear better in warm tones, while others look better in cold tones.
Warm tones should be used with warm colours such as copper. Cool tints, such as walnut brown, should be used by those who are cool.
One method of deciding on a colour is to always pick one that is one or two shades brighter or darker than your natural hair tone.
Another option is to select a colour that is similar to the colour of your eyes (see below).
Let's have a look at the numerous colours you may experiment with based on your skin tone now:
Natural Shades: Browns, reds, and burgundy are examples of natural colours that are appropriate for the majority of Indian skin tones. If your skin tone is more yellow than brown, try to stay away from gold and ashy brown tones. If you want to wear red in the sun, stay away from red hair colour since it will make you seem like a tomato! The ideal hair colour hues for Indian complexion are ones that complement rather than contrast with the skin tone of the person.
Let's move on to some of the best hair colour shades in India
Black Hair Colour
Black hair dye is the most natural and stunning shade in India and it attracts attention due to its ability to bring out the mystery and sensuality of individuals.
That is most likely why you chose to sport it. Excellent!
That is why I want to assist you in selecting the one that is most appropriate for your skin tone and eye colour.
Therefore, if you have light eyes, you may choose any of the two hues. However, jet black would be a better choice for you, since it would highlight the clarity of your eyes even more.
This is not to imply that you cannot wear the jet black hue if you have brown eyes. This is only a suggestion, since the most essential thing is that you wear the black colour that you want and that complements your style.
However, if you're unsure which of the two colours of black would suit you better, my recommendation is to choose classic black.
Due to the fact that this classic hue is somewhat lighter than jet black, it flatters all skin tones while also smoothing features.
Dark Brown
A very simplistic but powerful dark brown hair colour hue that is often lost on dark Indian hair. Nonetheless, it's ideal for hiding grey hair as a Dark Brown hair dye. You might also experiment with modest golden highlights or a cinnamon balayage to give dark brown hair definition.
Brown Cinnamon
Apart from using cinnamon brown hair colour as an overall hair colour, there are two other ways to wear it. You may accentuate the shadow's red tones by blending it with auburn in a balayage manner, or by pairing cinnamon highlights with a dark brown base colour.
Light Brown
This popular hue is a light brown hair colour variety that complements all complexion tones and  for people with Indian skin tones
Ash Brown
Ash is another hair colour that stands on the border between brown and blonde, and ash balayage styles are all the rage right now. Warm skin tones seeking a chilly undertone to offset the gorgeous yellows in their complexion should give this Brown hair colour a try.
Copper Brown
Is it the colour red? Is that brown? Copper hair colour is quite versatile, since it is on the border between brown and red hair colour hues. This copper hair colour shade is closer to a brown hair colour shade than a copper hair colour shade would be. Ideal for skin tones with a neutral tone.
Auburn
Brown hair colour is created when warm tones such as dark brown, caramel hair colour, and golden brown are combined. This is an excellent choice for folks with cool skin undertones.
Mahogany Brown
A warm brown hair colour with reddish undertones that is ideal for those with cold complexions. Consider a burgundy ombre to emphasise your red tones.
Blonde Hair Colour Shades in India
Blonde hair for fair complexion
You may find undertones that are ideal for your fair and cool skin tone by searching for "fair and cool skin tone." Your eye colour will thus be critical in determining the outcome.
If you have them well defined, that is, if your characteristics are Nordic in nature, the warm subtleties should be avoided. To put it another way, opt for platinum, ash, and mauve tones. The lighter bases will also be the most flattering, as previously said.
If your eyes are dark, use hues that are in the middle of the spectrum. When it comes to undertones, both gold and neutrals will look great (bases with no tint or sandy undertones). The dark golden blonde and the light golden blonde are both perfect and very everyday colours, and the same can be said about the caramel colour.
Blonde hair colour for brown skin complexion
When used with medium-dark bases, dark skin needs undertones that soften the face. Gold, honey, and caramel are good choices.
However, if you have bright eyes and dark complexion, the lighter honey blondes will look fantastic on you despite your dark skin. You may also pick honey blonde highlights over a dark blonde if you like a lighter look.
Overview
Indian hairstyles are based on a combination of aesthetic choices and practical requirements. Despite the fact that there is an opportunity to pick from a variety of hair colour shades in India, Most Indian women have dark, thick, and lustrous hair, which is typical of the culture. For formal events, hairstyles should be kept away from the face and the neck should be left in the air. Knots and twists may be seen in even the most casual of hairstyles. Many ancient styles and methods are still popular among Indian women, despite the fact that many current trends in India are influenced by Hollywood and Bollywood superstars. Whatever colour you pick for your hair, you'll always look stunning no matter what.