Tej Kohli & Ruit Foundation: A Noble Endeavour to Help the Blind
2 min read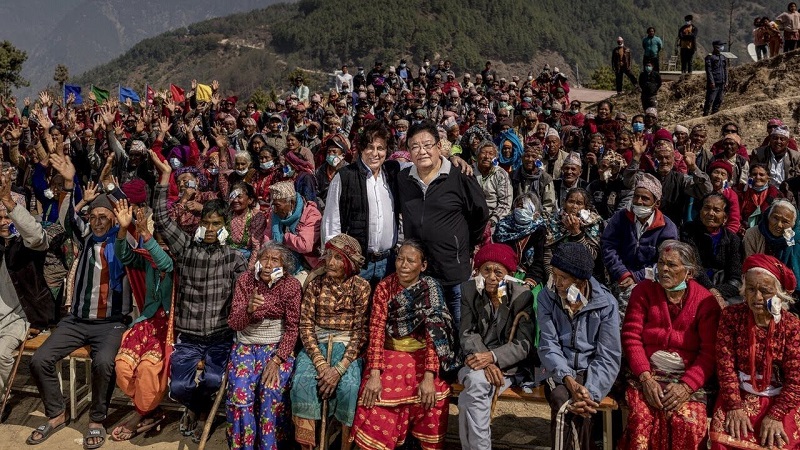 When you think about all the things you have been grateful for, there are a million things we are certain we could list. You might be thankful for the roof on your head, the food you get, the water you drink, the education you have or had, and a lot more. But what you might not list is vision.
As a healthy individual, you would be blessed and grateful to have the gift of vision. But there are a million people in the world that have been deprived of it because of cataract. Cataract blindness is a leading cause of blindness around the world. But just so you know, most of the cases of cataract blindness are treatasble. As much as it is possible to treat, the number still remains the same because of inaccessibility of quality medical treatments. And the reason for it? Lack of funds.
Much to the relief of many, Mr Tej Kohli and Dr. Sanduk Ruit's foundation has contributed significantly to the cause. Funded wholly by Mr Tej Kohli, the billionaire philanthropist, entrepreneur and investor and backed by the expertise of ophthalmologist Dr. Sanduk Ruit, also known as the God of Eye, the foundation emerged to eradicate cataract blindness from the world.
Even though their noble project is only new, what it has achieved is worth commending. The Tej Kohli & Ruit Foundation has screened over 206,261 patients, completed over 27,841 surgeries, set up almost 98 camps in the economically backward regions of Nepal, and have partnered with 12 hospitals in the country. They have also rendered quality medical treatment to eliminate blindness in other countries such as Bhutan, Ghana, and Ethiopia.
Even though their accomplishments are many, and they have reached tremendous milestones, the journey is not coming to an end for them. In fact, it's just the start. As per their mission, they strive to cure 5 million people of blindness by 2030. Their mission is to fight and eliminate needless blindness by filling and closing the pervasive treatment gap within the poorest communities of the world by making direct interventions that can contribute in rebuilding people and communities around the world.
We commend their effort of making this world a better place for individuals. Blindness doesn't only impact the lives of those who suffer from it, but of those loved ones who are dependent on them, be it emotionally or financially. By curing people of blindness, they would be changing the lives of many others. As blindness is also a leading cause of poverty, curing blindness can also help nations become economically strong.